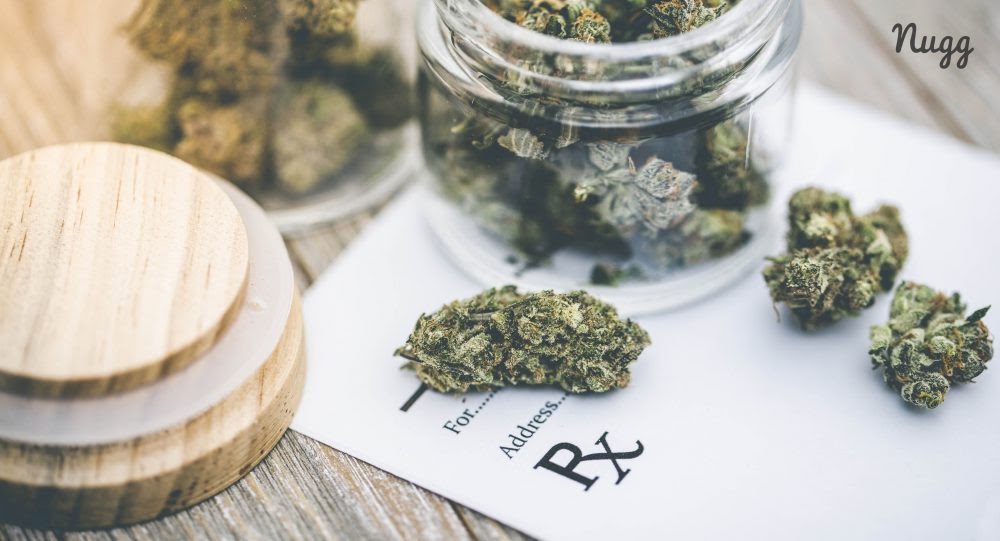 Pennsylvania's medical cannabis program is one of expansion and early success.
Signed into law on April 17, 2016, by Governor Tom Wolf, Pennsylvania's medical marijuana program aims to provide access to patients with a variety of medical conditions. The program launched in February 2018, topping $500 million in sales in the first two years. By April 2019, the patient count exceeded 100,000 citizens.
The state allows up to 150 dispensaries to be opened across three sales zones in the state, with a cap of 50 stores in each zone.
While nothing is certain, the growth of Pennsylvania's market has led to discussions around possible further legislation. While uncertain at this time, Pennsylvania lawmakers have conducted listening tours of the state to determine if adult use could be next.
Regardless of the future, Pennsylvania's medical cannabis program is one on the rise right now
How Do I Become a Medical Cannabis Patient in Pennsylvania?
Getting a medical marijuana card in Pennsylvania is a little bit of a different process from most states, but it's still fairly simple and just takes a few easy steps.
1) Before you see your doctor, you'll need to pre-certify with Pennsylvania's Medical Marijuana Registry
2) You'll need to get your certification next. Your certification must come from a state-approved physician. All NuggMD physicians are fully licensed in their states of service and have received all approvals, certifications and training required by their respective state medical marijuana programs.
3) Once you're approved by your doctor, they will enter your approval in the state's registry and you'll receive an email to complete your registration and pay your registration fee.
Your registration fee will be $50, but it can be reduced if you are on Medicaid, CHIP, WIC, SNAP, or PACE. This fee from the state is additional to the cost of your evaluation.
Who Qualifies for Medical Cannabis in Pennsylvania?
Pennsylvania residents over the age of 18 are allowed to enter into the state medical cannabis program. Minors can as well as long as an approved caregiver registers them. Proof of residency is required for adults and approved caregivers, with each requiring either a Pennsylvania driver's license or state ID with a sufficient current address.
Residents must be certified by a registered physician, where the medical professional believes that medical cannabis would lessen the patient's symptoms. Once a doctor provides a patient with their recommendation, they can begin the process to register and officially qualify for the program.
How to Find a Doctor for an MMJ Evaluation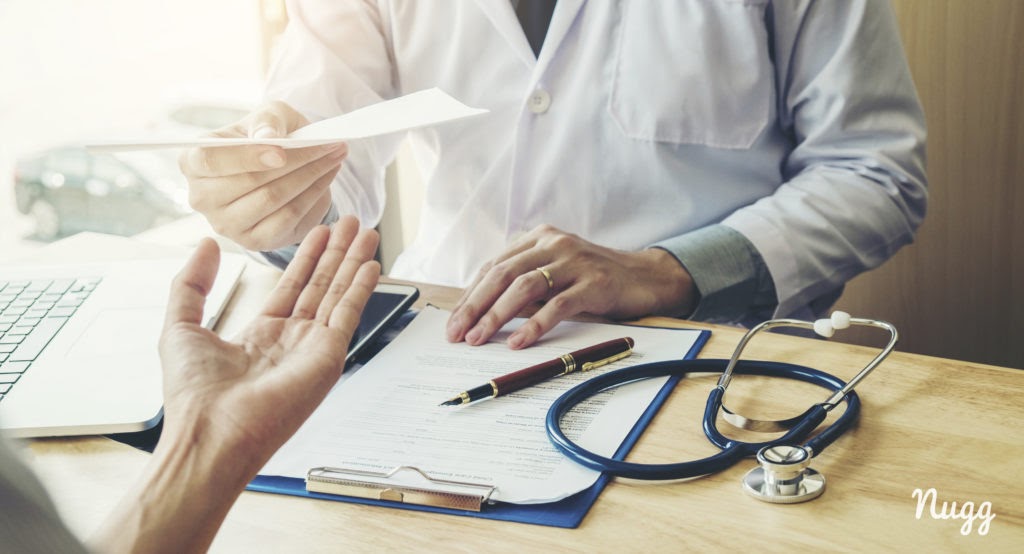 Finding a physician willing to discuss medical cannabis as an option isn't always an easy task for patients. Thankfully, there are options for patients if the family physician can't or won't discuss the matter with you. When looking for a capable doctor, you must find a legitimate source of information and guidance.
NuggMD makes the process easier for all sides by connecting patients with state-licensed Pennsylvania medical cannabis doctors. These professionals are sources of information for patients while receiving an honest evaluation of your medical needs.
It is recommended that patients have their records on hand either before or during their appointment. Doing so ensures that patients and physicians have the most accurate information possible. Consider providing the following documents before your consultation:
Medical charts
A list of current prescriptions
Physical therapy records
Any medical test results
Hospital records
Have no worries over waiting in the doctor's office. With NuggMD, you can conduct your evaluation from the comfort of your home online. Just visit getnugg.com/md/Pennsylvania and kick back as you wait for your assessment from your home's safe confines.
The NuggMD Process
1) Go to Pennsylvania's Medical Marijuana Registry and pre-certify
2) Go to NuggMD.com/Pennsylvania and create an account
3) Enter your personal and medical information
4) Enter your credit card information and relax in the virtual waiting room. Your evaluation will be free if you're not approved.
5) When your physician is available, they'll chat with you face-to-face via your video enabled phone, laptop or tablet.
6) If you're approved, your physician will enter your information into the state's registry.
7) You'll then be instructed to return to the state's website, pay the state fee for your ID and complete your registration.
What to Expect When Talking to the Doctor
Your new NuggMD physician will need to know what medications you're currently taking. They will also want to see your medical records so they can completely assess your condition and whether medical marijuana is the best option for you.
They may also ask to see additional records if necessary, so you should be prepared to retrieve this information.
During your evaluation, your weed doctor will also be prepared to answer any questions you might have about your options. You might benefit from writing your questions down ahead of time while waiting in the virtual waiting room. Don't be shy! Your doctor is here to answer your questions too.
How to Apply for Your Pennsylvania State Medical Marijuana Card
Applying for the Pennsylvania medical marijuana program begins by signing up with the state's medical marijuana registry.
Once an account is set up, applicants must next visit an approved physician, where they will receive an evaluation to determine if medical cannabis could help lessen their symptoms. You can find an authorized physician through the state Department of Health's frequently updated list or you can just head over to NuggMD.com/Pennsylvania.
Once the physician approves the use of medical marijuana, they will enter the patient's information into the medical marijuana registry. The patient will then go back to the registry and complete their application for an ID.
The completion of the process includes a $50 fee. Patients who participate in assistance programs may be eligible for reduced fees. Approved assistance programs mentioned by the state include:
Medicaid
PACE/PACENET
CHIP
SNAP
WIC
After the patient receives their card in the mail, they can visit and purchase medicine from any dispensary in the state.
What Types of MMJ Consumption Methods are Available in Pennsylvania?
Pennsylvania used to ban certain types of cannabis, like flower, but they now allow all forms. Patients can choose from
Inhalable forms, such as dry leaf, vaporizer oils and concentrates
Ingestible preparations like pills and capsules–but NOT edibles–patients can make edibles from their own flower if they wish,
Topical forms such as ointments and creams.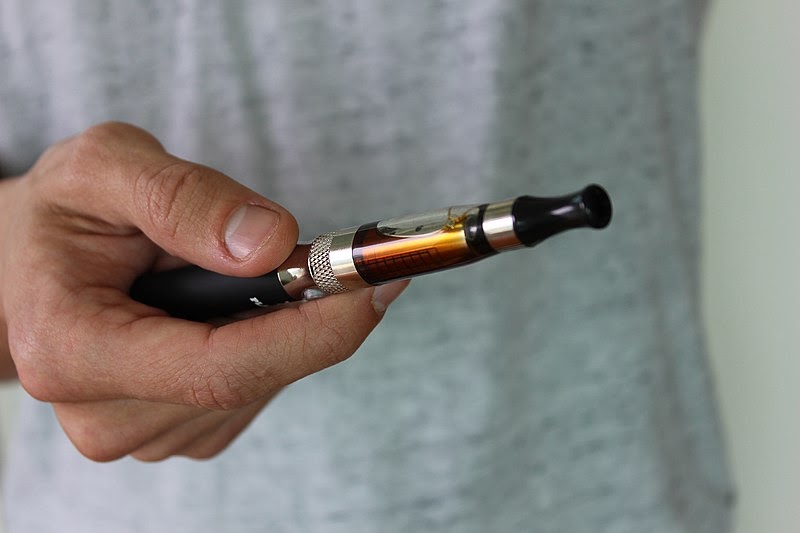 What Does Marijuana Feel Like?
The most common feeling people report with cannabis is relaxation. Different strains tend to have different effects, with some making people more introverted, and others more extroverted. What's most interesting is that people are affected in different ways by the same strains.
In general, the most common effects of cannabis are:
Giggles
Changed time perception
Couch lock (decreased energy)
Relaxation
Difficulty concentrating
Memory loss
The length of time that these effects last for depends on how much is taken and what method is used. For the most part, edibles and capsules take the longest for onset and smoking hits the fastest and wears off the fastest. Individual times depend on metabolism and can change for a person day by day as tolerance increases.
Sometimes a patient will experience bad effects like paranoia, nausea or vomiting, and even psychosis in susceptible people, but this is rare. It's also much less likely if new users "start low and go slow."
Some new users need doses as low as 2.5 mg to start. This may come as a surprise to novices since many states set individual dose limits at 10mg, but this is just for the average user. Tolerances very widely in the population. Some rare users can eat an entire 100mg candy bar and barely feel the effects. Most people find 5mg to be adequate for a first dose.
If you haven't used cannabis before, it's a good idea to have a friend sit with you till you know how you will be affected. Have them plan to sit with you for several hours if possible. Also, try to have some activities ready like art supplies or games to keep yourself entertained.
What is Cannabinoid Hyperemesis Syndrome?
No one has ever died from a cannabis overdose, but there can still be negative consequences to using too much cannabis. Cannabis hyperemesis syndrome is becoming a more common side effect of excessive cannabis use.
If you ever start experiencing excessive vomiting, and it can't be relieved, you should call your doctor as soon as possible. Very severe vomiting causes dehydration and can even become a megabolic emergency or death.
The most common theory is that the rise in CHS cases are being caused by increasingly concentrated doses of THC. The belief is that over stimulation of CB1 and CB2 receptors causes the condition.
CHS occurs, for the most part, in three distinct phases:
The prodromal phase is characterized by nausea and stomach pain. Occasionally, patients will increase their cannabis dose to treat nausea and make the condition even worse.
The hyperemesis phase is characterized by non-stop vomiting without relief. Malnourishment and dehydration are common at this point so medical attention is vital.
The recovery phase begins when the patient stops all cannabis use. They can sometimes take months to get to this point of relief, so prevention is the most effective treatment. If you start experiencing unexpected nausea, you should speak to your doctor.
This condition is rare, and most people will never experience it, but it's important to remember.
Need Help? NuggMD's Here for You
NuggMD's customer service experts love to provide information and help their family of customers navigate the ever-changing state medical marijuana systems. They answer hundreds of questions daily from where to find state information to how to complete state applications
They've helped over 600,000 patients connect to their new weed doctor so they can finally find the relief they need. NuggMD only works with fully licensed physicians that have completed all certifications required by their state.
NuggMD serves patients in Nevada, California, Missouri, New York, Oklahoma, and Ohio.
Frequently Asked Questions
How do I register as a patient in the Pennsylvania medical cannabis program? 
To apply for the Pennsylvania medical cannabis program, applicants must first create their profile with the state's medical marijuana registry https://padohmmp.custhelp.com/app/login. Applicants will be asked to submit necessary information, including their name, address and contact information. Adult applicants must have a valid driver's license or state-issued ID to complete the registration process.
Can a minor register with the program?
Yes, minors are allowed to apply for the program with an approved caregiver registering the patient.
How do I know if I'm eligible for the program? 
You will need to visit one of the state-approved physicians to determine if you qualify for the program. Keep in mind that your insurance provider may not cover visits.
How can I find a state-approved physician to perform an evaluation?
The Pennsylvania Department of Health maintains a regularly updated document that can be viewed here.
What happens after I receive my recommendation?
Check your email for a link prompting you to complete the online application process, including a $50 registration fee.
Are there any opportunities to apply for veteran or indigent status? 
Yes, the state does allow those who participate in particular state assistance programs to qualify for fee reductions potentially. Programs mentioned on the state's website are as followed:
Medicaid
PACE/PACENET
CHIP
SNAP
WIC
When will I receive my ID card?
Your card will be printed within seven days of receiving its payment. Allow 14 days for your card to arrive at your address provided in your patient profile.
How long is my ID valid?
Cards typically last one year, expiring on the last day of the month registered. Patients will receive an email 30 days prior to their card expiration, prompting them to renew the card. The renewal process includes a new evaluation by an approved physician and yearly fees. Renewals are often expected a week before your card's expiration.
Does the state allow caregivers?
Yes, Pennsylvania allows caregivers to assist minors, home-bound adult patients and adults benefitting from assistance. Caregivers must have a Pennsylvania ID or driver's license and have a criminal history free of criminal offenses stemming from drug sales or possession in the last five years.
How many caregivers can a patient have?
Patients are permitted up to two caregivers at any time.
How many patients can a caregiver have? 
Caregivers are permitted to care for up to five patients at any time.
Will my information be made public if I enroll in the program? 
No, patients in the medical cannabis program will not have their records made public. Patients are covered under the federal Health Insurance Portability and Accountability Act (HIPPA), which prevents such information from becoming public.
Can out of state visitors obtain medical cannabis while in Pennsylvania?
Not at this time. The state does not recognize or serve out of state cardholders. That said, discussions of a possible reciprocity program have been mentioned.
What types of cannabis products can I buy?
Pennsylvania currently allows patients to purchase balms, ointments, pills, tinctures, liquids and non-whole plant vaping for the medical treatment. Edibles cannot be sold in stores.
Can I grow my own medical marijuana for personal use?
Not at this time. Currently, the state only permits licensed growers and cultivators, which is currently capped at 25.
How much can I possess?
Patients are allowed to possess up to a 30-day limit at any time. Patients can renew their supply during the last seven days of the previous 30-day window.