Weed Laws in California
California was famously the first state to legalize cannabis for medical purposes all the way back in 1996 with the Compassionate Use Act. The Golden State's medical marijuana program quickly became one of the most robust and thriving in the nation with nearly two million patients.
In 2016, California voters approved Proposition 64, aka the Adult Use Marijuana Act (AUMA), which legalized adult-use recreational cannabis in the state. Under AUMA, all adults over 21 can possess up to one ounce of cannabis and cultivate up to six cannabis plants.
Even with California's recreational market now in full swing, the state estimates that over two thousand people each year join its medical marijuana program. Being a medical patient in California carries several substantial benefits. Medical cannabis patients in California can possess more cannabis, make larger purchases, and buy cannabis products with a higher amount of THC. Medical cannabis patients in California are also able to cultivate more plants in some counties, if their condition necessitates it. Check with your county to learn more. And unlike recreational consumers, med card holders registered with the MMIC save approximately 7% to 10% on sales tax.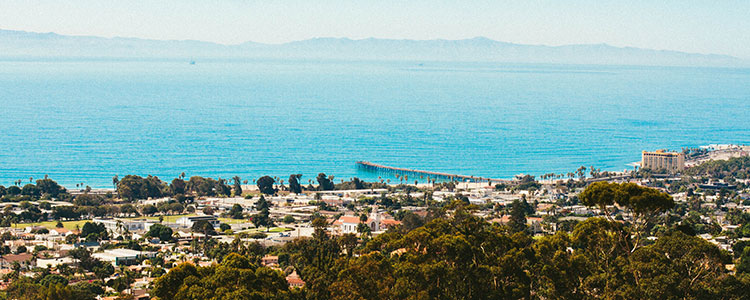 Is Weed Legal in California ?
YES. Adults aged 21 and over can legally take marijuana for medicinal or recreational use in the state of California. Those under 21 need a medical marijuana recommendation to legally possess cannabis in the state.
Weed Legalization in California
In 1996, California voters approved the Compassionate Use Act, making the state the first to allow medical marijuana use.
Then, on November 8, 2016, the state passed Proposition 64 (the Adult Use of Marijuana Act (AUMA)), which officially legalized adult-use cannabis in California. By 2018, California's adult-use recreational market was open and running.
As of 2022, the consumption of cannabis is legal for medicinal and recreational use in the state of California.
Get Your California Medical Card Online
Get approved today in minutes with the nation's #1 trusted medical card provider.
Get Your Card
No appointment needed. Only billed if approved.
Buying Legal Weed in California
Adults aged 21 and above can purchase cannabis from state-licensed dispensaries.
California's cannabis cultivation tax is baked into the retail price of consumer purchases, with a different rate for flower vs. leaves vs. fresh plants.
Cannabis Flower - $10.08 per dry-weight ounce
Cannabis Leaves - $3.00 per dry-weight ounce
Fresh Cannabis Plant (within 2 hrs of harvest) - $1.41 per ounce
Additional cannabis taxes apply depending on patient location and whether they are registered with the MMIC.
Retail sales and use tax of roughly 7% to 10% depending on the municipality*
Local taxes may still apply in addition to state taxes**
*MMIC card holders are exempt from retail sales and use tax. MMIC registration isn't required.
**Some local taxes give exemptions for MMIC holders
California designates the funds raised through cannabis taxes for several government programs. The state sets aside 60% of tax revenue to fund youth programs, education, and substance abuse treatment and prevention programs. California designates another 20% toward environmental protection and restoration. The remaining 20% goes to law enforcement to prevent intoxicated driving.
Is Cannabis Delivery Available in California?
YES. Adults aged 21 and over can legally order marijuana delivery for medicinal or recreational use in the state of California. Adults aged 18 to 21 can order medical marijuana delivery with a valid physician's recommendations.
Where Can You Legally Use Weed in California?
Cannabis can be legally used in the following areas in California:
🗹 Private properties such as residences
🗹 Businesses with a commercial cannabis consumption license
Cannabis CANNOT be consumed in:
X Public spaces
X Businesses that lack a license for commercial cannabis consumption
X Motorized vehicles in motion, for both driver and passengers
X Federal land and national parks
What are the Restrictions on Cannabis Possession in California?
Adults aged 21 and above may purchase and possess up to:
Cannabis: 1 ounce / 28.5 grams
Cannabis concentrates: 0.28 ounces / 8 grams
For transfer to another adult:
Dried cannabis: 1 ounces / 28.5 grams
Cannabis concentrates: 0.28 ounces / 8 grams
For the state's home cultivation program:
*Some municipalities have different restrictions. Check with yours to learn more.
For medicinal use:
Dried cannabis: 8 ounces / 226.8 grams
Cannabis concentrates: the amount of concentrate that can be derived from 8 ounces of flower (your dispensary will calculate that limit for you)
Maximum # of mature plants: 6*
Maximum # of immature plants: 12
*Some municipalities allow cultivation of more plants by MMJ patients. Check with your municipality to learn more.
During vehicular transportation:
Cannabis may either be in a sealed container, or
Stored in the trunk of the vehicle
Get Your California Medical Card Online
Get approved today in minutes with the nation's #1 trusted medical card provider.
Get Your Card
No appointment needed. Only billed if approved.
Frequently Asked Questions About Marijuana in California
Is it legal to get a medical marijuana recommendation online?
Yes. It is legal to get medical cannabis recommendations online in California. NuggMD's health practitioners are fully qualified and registered with the state.
What conditions are eligible for medical marijuana in California?
In California, there are a range of conditions that qualify you for medical marijuana. AIDS, anorexia, arthritis, cachexia, cancer, chronic pain, glaucoma, migraines, severe nausea, muscle spasms, and seizures are all qualifying conditions. In California, your physician can also recommend cannabis for "any other illness for which marijuana provides relief."
Can I get a medical marijuana card at age 18?
Yes. California allows physicians to prescribe medical cannabis via telemedicine to anyone over 18.
Where can I use my medical marijuana card?
In California your medical marijuana card gives you access to any recreational or medical dispensary in the state if you're over 21. If you're under 21, you'll only be able to purchase from dispensaries with a medical marijuana designation, not recreational. It also grants you access to home delivery in municipalities that allow it (most do now).
What documents do I need to qualify for medical marijuana?
All you need is a state-issued ID, like your driver's license. You can also use your valid US passport. It's recommended that you also bring any medical records that could help your doctor during your evaluation.
Can my card be renewed online?
Absolutely! You can easily renew your card through NuggMD for the same low price of $39.
Does California accept out of state medical marijuana cards?
No. While many other states accept California's medical marijuana cards, California doesn't have a reciprocity policy.
Do I need to register with the MMIC?
Registering with the MMIC is optional, and some patients and caregivers opt only for an affirmative defense under Prop 215.* These patients and caregivers have a recommendation from a physician, not an MMIC, and are still subject to cannabis taxes. The California Supreme Court ruled that to qualify for this defense, the caregiver must:
(1) have been designated as caregiver by a patient with a right to access cannabis for medical purposes
(2) be consistently responsible for that person's housing, health, and/or safety
(3) consistently provide care giving, that is (a) independent of any assistance in taking medical marijuana, (b) at or before the time he or she assumed responsibility for assisting with medical marijuana.
*Not legal advice. Seek the guidance of a qualified attorney.