Patients who manage their pain and suffering with medical marijuana usually turn to CBD edibles to get the job done. CBD edibles are made by extracting the active cannabinoids out of a high CBD plant by heating it in oil or butter.
After it's been extracted from the plant, it's then cooked into a variety of foodstuffs. CBD edibles are preferred by some patients because cannabidiol (CBD) provides highly therapeutic pain management and, when cannabis is ingested, the effects last 2-4 hours longer than smoking or vaping.
In this guide we'll go over everything you need to know about CBD edibles, where to find them, and what types to look for.
Where Can I Buy CBD Edibles?
Because CBD can be derived from nationally legalized hemp as well as cannabis -- and THC concentration by weight can be kept below legal limits in more restrictive states -- many consumers will have greater access to CBD edibles than THC options.
For cannabis consumers living in states without adult-use sales, or those looking for higher strength CBD products, purchasing becomes even easier with a medical cannabis card.
Getting your doctor's recommendation is easier than ever. Use NuggMD's online evaluation services to get your medical marijuana recommendation fast and from the comfort and privacy of your own home!
Regardless of your med card status, where can you get the best CBD products?
You can visit your local medical marijuana dispensary (or adult-use dispensary if recreational cannabis is legal in your state). If you're in California, you can order cannabis delivery online from dispensaries in your area. Choose from thousands of products, compare prices, and get doorstep delivery in about an hour! And if you've used NuggMD to become a legal marijuana patient, you'll instantly get $20 for your first delivery!
Depending on your location, you may also be able to order a monthly cannabis subscription box that delivers in your area.
Cannabis CBD vs. Hemp CBD: Buyer Beware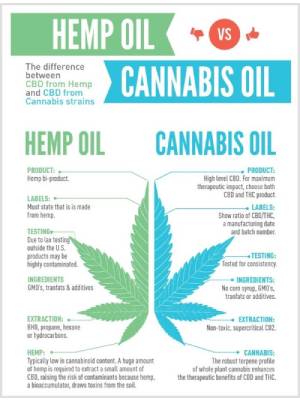 Cannabis CBD is extracted from CBD rich plant material, and many consumers believe it to be more beneficial than hemp CBD due to the entourage effect. Cannabis-derived CBD has been used by patients to aid in the treatment of conditions like epilepsy, depression and inflammation. However, because research is in the early stages (and available studies often use higher quantities of CBD than are found in commercial products), consumers should consult with their doctor before taking any medical claims about the efficacy of cannabidiol as truth.
Hemp CBD, on the other hand, is often used in consumer goods like lotions, supplements, and the creation of industrial goods like paper, rope and clothing. Many hemp CBD products contain an extremely small amount of CBD, not enough to be considered medically beneficial.
Beware of sites that sell CBD edibles claiming healing properties. Remember, many of these online retailers sell CBD edibles derived from hemp seed oil that serve no recreational or medicinal purpose. Additionally, while research into the potential benefits of CBD has been growing rapidly, many studies remain in the early stages, and medical claims are often overstated, leaving consumers with faulty or misleading information.
To ensure you get the right product that can actually work for your needs, you're much better off going through an established medical marijuana dispensary or delivery service for your high CBD edibles.
What's the Difference Between THC & CBD Edibles?
THC and CBD are two cannabinoids with different effects depending on if they're consumed individually or together (and in what ratio). Generally, if you're using cannabis medicinally, you'll find most products are high in THC and relatively low in CBD; but that's not to say edibles, flower, concentrates, and tinctures don't have their fair share of CBD-dominant products.
THC provides the psychoactive "high" feeling often associated with cannabis. This occurs by activating both of the body's internal cannabinoid receptors: CB1 and CB2. The CB1 receptors are located throughout the brain, central nervous system, and corresponding organs; CB2 receptors are related to a person's immune system and located in organs like the spleen and tonsils.
Unlike THC, CBD won't generate any psychoactive effects on its own. It doesn't have as strong of a bonding affinity with either the CB1 or CB2 receptors. Instead, it may help counteract unwanted psychotropic effects of THC like anxiety and paranoia by blocking THC at the CB1 receptor.
CBD also benefits the body's protective endocannabinoid response by suppressing the enzyme that breaks down one the body's own cannabinoids, anandamide. The more anandamide, the greater the cannabinoid activation will be.
THC to CBD Balance Matters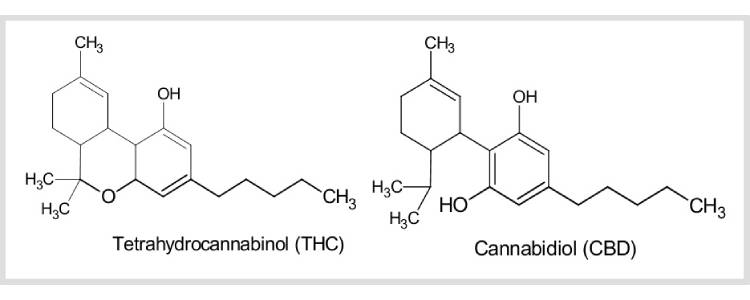 Different ratios of the two cannabinoids can produce different effects. Keep in mind that the same strain may affect you differently than another consumer. So while many consumers point to Charlotte's Web and ACDC as helpful in relieving pain and stress, others suggest these strains led to headaches and anxiety. In the end, the right strain for you is the ratio of THC to CBD that delivers your desired effects.
How Safe Is Buying CBD Edibles?
Whether you order edibles online or in-person, the process can be simple, safe, and easy. As long as you make your purchase through a storefront or delivery service, the only thing you have to worry about is the quality and accuracy of your order.
To that point, consumers should shop from brands they trust and that are transparent about their testing procedures and lab results. While cannabis laws and regulations have been improving to help protect consumers, not all edibles are created with the same attention to detail or focus on consumer wellbeing.
When shopping for CBD edibles, keep a few tips in mind:
higher CBD, lower THC typically results in fewer (if any) psychoactive effects,
CBD products are less likely to result in side effects often associated with THC, including the munchies and lapses in memory,
many medical claims about CBD are based on preliminary research (that's not to say there aren't benefits from consuming cannabidiol, but consumers should always speak with their doctor before considering CBD as a possible treatment method or a replacement for other medications).
‍With that quick overview, let's look at some of the top brands manufacturing CBD edibles.
Brand Name CBD Edibles
Although there are many edibles out there, only a few provide detailed information about their process, ingredients, and testing procedures. It's one of the reasons we confidently recommend brands like Kiva, Bhang, and Cheeba Chew (including their offshoot Green Hornet). Each of these brands are lab tested and thoroughly reviewed by both doctors and patients.
When looking at CBD edibles to purchase, take a few extra minutes to explore their list of ingredients, THC:CBD ratio, strength, testing procedures, and customer reviews.
Dispensary-Made CBD Edibles
Some recreational and medical dispensaries produce their own edibles. Unfortunately, many of these brands don't provide as much product information as larger brands. Not knowing what's in them doesn't exactly mean that they're dangerous, but consuming a product you know nothing about isn't exactly safe either, and we wouldn't recommend it to anyone.
Use personal discretion when making purchases both in-person and online. You should be cautious of products that are personally or carelessly packaged, especially if you're unfamiliar with the brand or dispensary. If you're not sure about the edibles' quality, consider going with a tried and true brand like Cheeba Chews! You're better safe than sorry.
How Much Are CBD Edibles?
Just like buying MMJ, the price of CBD chews, gummies, chocolates and other CBD candies depends on a slew of individual factors, mostly related to cannabis content ratios and culinary craftsmanship.
For example, Bhang has made a candy-like mint mouth spray and chewing gum for people who want to be discreet. Venice Cookie Company Brands produces a variety of artisanal vegan edibles, as well as organic, gluten-free, sugar-free, and health-centric options. Because these products cater to unique consumer needs and dietary restrictions, they can cost more to produce (and thus, may have a higher price on dispensary shelves).
For the most part, quality edibles can cost between $10-25 for 100mg of active cannabinoids.
"Where can I get CBD edibles?"
Start by looking at your local medical marijuana dispensary's menu. You'll usually find first time patient offers, happy hours, and other great deals on high quality edibles. Placing a delivery order can be a bit more expensive, but many services offer discounts for first time customers. For example, medical marijuana patients who used NuggMD can get save money and access more products on their first GetNugg delivery.
What Are the Best CBD Edibles?
The best CBD edibles depend on your personal preferences. Some THC:CBD ratios are better for specific medical needs; some edibles may be healthier or more appetizing; and others could simply be priced right for your budget.
You also might've noticed that there isn't a wide selection of CBD dominant edibles compared to all of those seemingly endless THC dominant goodies. The good news is that CBD edible popularity is growing! The most popular brand names on the cannabis market already carry some seriously amazing treats.
The most common CBD edibles are chocolates, cookies, gummies, and chewy taffy, with many brands beginning to offer specialty products like hard candies, gums, and CBD infused drinks.
Below are some of the most popular brands, along with a few CBD products they have offered.
Bhang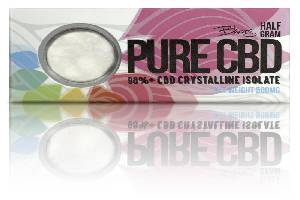 Bhang is well known for their award-winning edibles, with their CBD Mint Spray even taking the #1 spot in SoCal's 2015 Cannabis Cup. Read our full Bhang bar review, or learn more about their infused ice chocolate bar or vape pen and cartridges.
Chocolate
CBD 50/50 Caramel Chocolate Bar (50mg CBD 50mg THC, $16)
Mint Spray
Bhang CBD Mint Spray (150mg in bottle/1.25mg per spray, $40)
Chewing Gum
Bhang CBD Rich Fresh Mint Gum (8 pieces, 10mg cannabis CBD/17mg Hemp oil each, $20-$30)
Cheeba Chews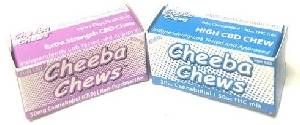 Cheeba Chews are not only a cannabis edible icon, but their pure CBD has been praised by patients suffering from seizures and other chronic conditions. Read our full Cheeba Chew review, or learn more about their 1:1 THC/CBD chocolate taffy.
Taffy
Pure 80mg CBD Chocolate Taffy (80mg CBD, $20)
10mg CBD Chocolate Taffy (10mg CBD, $15)
Day Dreamers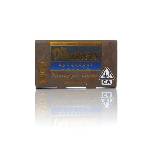 Day Dreamers artisan CBD chocolates have taken home the first-place prize for best edibles at the Cannabis Cup.
Chocolate
High CBD Chocolate (90mg CBD:90mg THC, $12)
Mint High CBD Chocolate (90mg CBD:90mg THC, $12)
Kiva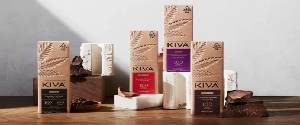 Kiva's unique flavors and artisan approach to CBD chocolate has earned them first-place at the Cannabis Cup for best edibles. Read our full Kiva bar review, or learn more about their chocolate-covered blueberry Terra Bites.
Chocolate
Ginger Dark Chocolate Bar (120mg CBD:120mg THC, $34)
Espresso Dark Chocolate (60mg CBD:60mg THC, $20)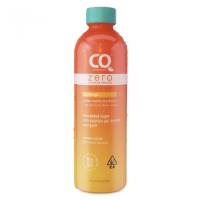 If you're looking for a wider variety of products other than chocolates and cookies, Venice Cookie Company Brands offers CBD candies, teas, and drinks to their menu. Browse their site and you'll notice they also provide several health-centric options, including vegan, sugar-free, and dairy-free edibles.
Teas
1:1 CBD Lemon Ginger with Turmeric (25mg CBD:25mg THC, $8)
CBD Dreamtime PM with Valerian (25mg CBD:25mg THC, $8)
Drinks
Cannabis Quencher CBD Mango (40mg CBD:40mg THC, $15)
Candy
Cannabis Quencher Hard Candy (Strawberry and Mango, 5mg CBD:5mg THC, $5)
Cookies
CBD Churro (50mg CBD:50mg THC, $12)
CBD Zinger (100mg CBD:15mg THC, $13)
Chocolate
CBD Dark Chocolate 4.20 Bar (120mg CBD:60mg THC, $22)‍