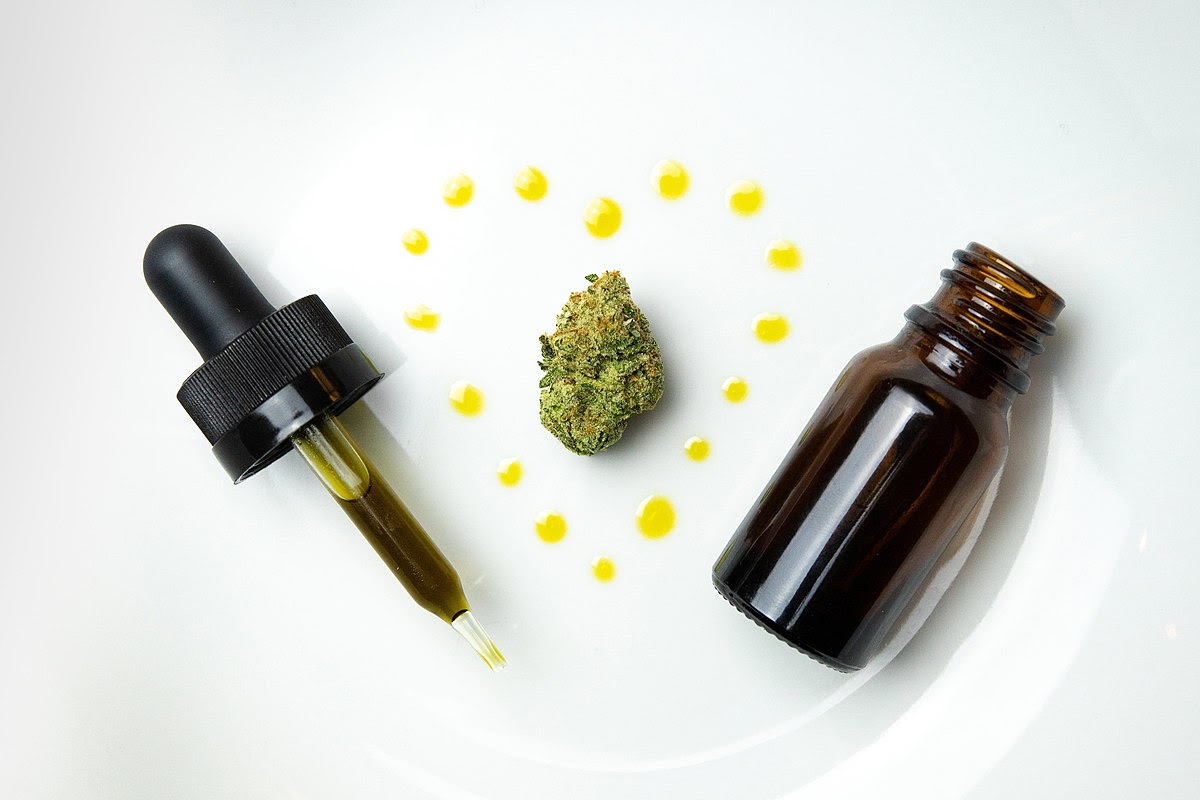 As of the summer of 2018, medical marijuana has been legal in the state of Oklahoma for almost two years for those residents licensed by the state medical marijuana authority (OMMA). Oklahomans now have the legal right to cultivate, purchase, possess, and consume medical marijuana to alleviate their symptoms for a variety of illnesses and conditions.
But what about patients' friends and family? Can they buy and cultivate marijuana too?
Unfortunately, without a valid Oklahoma medical marijuana license of their own, the answer is no. They cannot legally buy or farm marijuana. However, this isn't the case for Designated Marijuana Caregivers, who are licensed to purchase, grow, possess, and deliver medical marijuana on behalf of a specific, designated Oklahoma medical patient.
How do you become a legal caregiver? What are the rules that dictate what caregivers can and can't do? Read on to find out!
How to Become a Medical Marijuana Caregiver in Oklahoma
Oklahoma's legalization of medical marijuana not only gave residents the right to use, but it also allows the possibility of becoming a caregiver.
A caregiver is an individual that is legally allowed to help a medical marijuana patient with the "purchase, application, and administration of medical marijuana." In other words, a caregiver can buy, hold, grow, and deliver marijuana to their medical patients.
The Oklahoma Medical Marijuana Authority requires a separate application process and issues a specific license just for these individuals. However, this means that caregivers do not have the legal right to use medical marijuana themselves, unless they also have a medical marijuana patient license for themselves.
What is a Medical Marijuana Caregiver?
It may be a challenge to infer exactly what a "caregiver" is if you've never heard the term before. But don't worry, it's really rather simple. A medical marijuana caregiver is a licensed individual who can purchase, possess, grow, and deliver medical marijuana to their specifically designated patients.
A medical marijuana caregiver would be allowed to go to a dispensary and cultivate marijuana plants on behalf of their patients, along with helping patients administer their prescribed medical marijuana.
In Oklahoma, there are a few things to keep in mind:
Caregivers must either be a family member or an individual who regularly looks after the specific medical marijuana patient.
Caregivers are tied to designated patients; they cannot provide marijuana to other medical patients indiscriminately.
An Oklahoma Caregiver license does not give the caregiver the legal ability to consume marijuana themselves. They would need a separate medical marijuana license for themselves.
Oklahoma's Guidelines for Medical Marijuana Caregivers and Their Patients
The state of Oklahoma has some very strict guidelines, like most other states, regarding medical marijuana caregivers. So what exactly are the Oklahoma marijuana caregiver rules?
Under the current medical marijuana legislation, caregivers have nearly all the same legal rights as fully-licensed medical patients. They can have just as much marijuana/marijuana products in their possession, they're allowed to deliver marijuana/marijuana products to their designated patients, and caregivers are legally allowed to cultivate the same number of marijuana plants (6 mature, 6 immature). Despite this, however, medical caregivers are not allowed to use medical marijuana/marijuana products unless they also have a medical marijuana patient license.
Not just anybody can become a medical marijuana caregiver. Under the current legislation, only family members or medical assistants who regularly tend to the patient in question are allowed to become their designated caregiver. The Oklahoma Medical Marijuana Authority will reject any application by those who can't meet these guidelines.
Not only that, but the OMMA requires that the patient receive a doctor's recommendation during their medical marijuana evaluation that a caregiver is necessary for the patient in question. Caregiver applicants are required to include this recommendation with their application, along with the patient's full medical marijuana license number.
Generally speaking, medical marijuana caregiver licenses are valid up to their expiration dates, which don't exceed two years since the issue date. Yet, the designated patient can withdraw the caregiver's license at any time for any reason. The patient's physician also has the right to terminate a caregiver license at any time, at which point the license is expired.
Possession Limits for Caregivers in Oklahoma
Generally speaking, when it comes to legal rights, a caregiver is very similar to a medical patient. They can possess the same amount of marijuana, marijuana products, and immature/mature plants as someone with a medical marijuana license. These possession limits under the state guidelines are as follows:
No more than 3 oz of marijuana;
Up to 6 mature marijuana plants;
Up to 6 immature, seedling plants;
No more than 1 oz of marijuana concentrates;
Up to 72 oz of marijuana edibles; and
No more than 8 oz of marijuana within their residence.
Under the Oklahoma Medical Marijuana and Patient Protection Act, these possession limits for caregivers and patients are designated as cumulative. This means that, if they choose to, either party could possess all of these limits. For instance, it would be legal to own 3 oz, 6 mature plants, and 1 oz of concentrates at the same time.
How Caregivers Buy or Cultivate Marijuana for Their Patients in Oklahoma
The guidelines for purchasing and cultivating marijuana for caregivers are almost identical to that of the medical patients themselves. Caregivers follow the same procedures when purchasing medical marijuana at a dispensary. They simply display their caregiver license instead of an MMJ patient license.
It's the same case for the cultivation of medical marijuana. Caregivers are subject to the same exact guidelines. That is, they can cultivate a total of 12 plants, 6 mature and 6 immature; they must cultivate said marijuana on a property owned by the license holder or on a property in which the license holder has the written permission of the property owner, and finally; caregivers must cultivate the medical marijuana plants in an area that cannot be accessed by the general public, or in plain view of any streets adjacent to the property.
How to Fill Out Oklahoma's Caregiver Application Form
Filing out the Oklahoma medical marijuana caregiver form is not all that complicated. Keep in mind that before you can fill out the application at all, your designated patient must have a doctor's recommendation that they need a caregiver on their initial medical marijuana evaluation. Otherwise, the caregiver application will be denied.
Once your patient has been approved for a caregiver, you can begin the process by creating an account using a valid email address on the OMMA website, omma.ok.gov.
Then, you fill out the form with all the aforementioned information. Finally, you'll need to get the designated patient's signature. After they've signed you can submit your finished application. It's that easy. You can expect to hear back from the OMMA in 14 days, during which your Oklahoma medical marijuana caregiver license will be mailed out as soon as you're approved.
What Information and Documents Will I Need for Oklahoma's Caregiver Application
Like the normal medical marijuana application, the Oklahoma Adult Caregiver Designation form requires some personal information and some identification documents.
The personal information necessary for your application is:
Full name of the caregiver
Residential and mailing address
Date of birth
Signature of caregiver applicant
The name of your designated patient
Your email address and main telephone number
The full medical marijuana license number (24 characters) on the designated patient's MMJ license.
Not only that, but caregiver applicants are expected to provide all of the following documentation:
Document proving Oklahoma residency, such as:
A valid driver's license
Oklahoma ID card
An Oklahoma Voter ID
A property deed for an Oklahoma residence
A rental lease for an Oklahoma property
A utility bill (not including telephone or internet)
Documents proving the identity of the applicant, such as:
A valid driver's license
An Oklahoma ID
Photo ID issued by the U.S. Government, such as a U.S. passport
A Tribal ID that can be used for identification (U.S. Bureau of Indian Affairs ID, or Oklahoma tribal photo ID)
Alongside those documents, applicants must then produce:
A colorized, digital photograph of the full face
The Caregiver Designation form signed by the designated patient, or the patient's parents/guardians
How Much Does the Oklahoma Caregiver Application Cost?
In the state of Oklahoma, there is no fee associated with either the Adult or Minor Caregiver Designation application.
How to Find a Medical Marijuana Caregiver in Oklahoma
The state of Oklahoma has regulations regarding who exactly can become a medical marijuana patient's caregiver. As we mentioned, only family members or those who are caring for the patient regularly are allowed to become caregivers. If you're looking to find a caregiver, ask your friends or family if they'd be interested in filling out the application.
Your Patient Needs an Medical Marijuana Patient ID, NuggMD Can Help
Ultimately, there can't be any caregiver without a medical marijuana patient. So before you start brainstorming possible caregivers, you first must receive your medical marijuana patient ID from the Oklahoma Medical Marijuana Authority.
You can send in a patient application as soon as you receive a recommendation from a state-licensed physician. And hey! NuggMD can help with that. It's never been easier to obtain a medical marijuana recommendation than with the NuggMD telemedicine platform.
Sign up now, and within minutes you'll be face-to-face with an Oklahoma state marijuana physician through video chat who will conduct a thorough and compassionate medical evaluation. It only takes a couple minutes to connect with one of our doctors and receive your recommendation via email. All without ever having to leave the comfort of your home.
Not only that, but the NuggMD customer service team is always available to escort you through the whole Oklahoma application process. We know it can get tricky and complicated. If you or your caregiver get confused along the way, just send us an email at support@nuggmd.com, and we'll get back in touch as soon as possible.