Do you have aches and pains, but traditional creams don't cut it? Or are the pills you're taking doing more harm than good?
If you're searching for fast and natural pain relief, it may be time to consider trying a topical CBD ointment. Derived from cannabidiol, a non-psychoactive compound found in cannabis, more and more consumers are pointing to CBD topicals as a source of relief.
We explore if cannabis and hemp-derived CBD ointments can really provide fast pain relief.
What Is CBD Ointment?
CBD ointment is an easy-to-use topical agent that can be applied to almost any bodily area. As with other ointments and topical creams, the goal is to provide localized relief from soreness, inflammation, irritated skin, and similar problems. When applied to the skin it doesn't create the "high" effects that cannabis ingestion does via smoking, vaporizing or eating edibles.
So CBD ointment is a great alternative for people who want other options besides over-the-counter steroid-based creams and are open to cannabis-derived medicine, but don't want the well-known THC "high".
How Long Has Topical Cannabis Been Used?
Topical cannabis use dates back thousands of years. While its primary form of ingestion has always been smoking, cannabis has also traditionally been used as a medicinal component in existing remedies such as ointments, salves and tinctures.
Topical use has been linked to ancient Egypt, other parts of Africa, and in Europe, where it was used for its antiseptic, antibiotic and pain-relieving properties to treat bacterial infections, skin infections, foot inflammation and localized pain.
With legalization efforts succeeding nationwide, we're seeing substantial new interest in cannabis-derived topical therapies.
What Is CBD Ointment Used For?
Cannabidiol (CBD) has been reported to contain anti-inflammatory and anti-spasmodic properties, reduce pain, enhance circulation and regenerate cellular activity. It should be noted that research into the benefits of CBD remains in the early stages. And while initial results show promise for a variety of conditions, further study is required before claims can be made that CBD is a proven remedy. As such, while consumers commonly use CBD to find relief from the below conditions, individuals should consult with their doctor before revising their treatment regimen to add or increase the use of cannabidiol.
Skin conditions: eczema, dermatitis, psoriasis, rashes, fungal infections, dry skin, blisters, etc.
Localized joint pain, arthritis pain, inflammation muscle soreness, sprains and other mild injuries.
Faster healing of wounds, cuts, scrapes and bruises.
Chronic pain
Multiple sclerosis
Nerve pain/sciatica
Seizures
Muscle spasms
Earaches
Menstrual cramps
Hemorrhoids
Mental disorders (anxiety, depression, PTSD)
Highly rated CBD strains for medical cannabis patients include:
ACDC: a hybrid strain with both THC and CBD that is often praised by consumers for providing pain relief. This strain also produces relaxation and euphoria as well as a heightened focus.
Harlequin: a sativa-based strain with a CBD and THC ratio of 5:2, Harlequin's often touted by consumers for helping relieve inflammatory-based pain like arthritis or fibromyalgia. Its psychoactive effects include feelings of euphoria, increased energy and enhanced focus.
Charlotte's Web: with less than 0.3% THC, this potent CBD strain produces no psychoactive effects and is often used by patients in an effort to treat migraines, neuropathic pain, and seizures caused by epilepsy.
What's the Best Way to Apply CBD Ointment?
Photo by R+R Medicinals on Unsplash
Topical CBD absorbs into the skin and can be liberally applied to the affected area(s). Many ointments recommend using the product 1-3 times a day, while others can be applied "as needed."
When using topicals, be sure to first wash the area with soap and water to remove any excess dirt, oil buildup, or previously applied CBD lotions or topical creams. Doing so will ensure that there aren't any barriers between the ointment and your skin, creating the best environment for absorption.
For adults, generously rub the ointment onto the affected area and allow it to absorb for several minutes before covering with clothing and/or bandages so it doesn't rub off. Be sure to watch the area for undesirable side effects, like itchiness, redness, soreness, rashes or bumps.
For children and the elderly, apply smaller amounts to avoid over medicating since their skin is naturally thinner.
Once applied, CBD ointment can take anywhere from 1 hour to 2 days to provide relief, depending on the dosage, how frequently it's used, and the severity of your condition. As such, many consumers introduce CBD as part of a daily routine instead of a one-off treatment method.
CBD vs. THC: What's the Difference?
CBD can be found in both cannabis and hemp, and both are widely used in topical creams, balms, and ointments. While hemp-based products contain no active THC, cannabis-derived CBD products often do (typically around 0.3% THC).
Studies remain limited as to the health benefits of CBD and THC in topical ointments. And because cannabinoids in topical creams aren't absorbed in the same manner as they are when smoking, vaping, or consuming edibles, users won't experience psychoactive effects often associated with cannabis. As a result, many consumers opt for high-CBD ointments (with or without THC) as they are generally more widely available.
Full-spectrum products and those that include both CBD and THC are gaining popularity due to what's known as the "entourage effect." Research suggests that neither cannabinoid is as effective on its own as they are when used in conjunction as part of the full cannabis or hemp plant.
When CBD and THC are both included in a topical ointment, they are believed to enhance each other's effectiveness. Interestingly, studies have also shown that CBD may help reduce certain unwanted effects from THC.
What's the Difference Between Cannabis Ointments, Creams, Salves, Balms, Oils, Lotions & Patches?
Balms, creams, lotions, ointments & salves
Highly-concentrated cannabis salves and balms are commonly used by consumers looking for aid in healing wounds and small cuts. Creams, lotions and ointments are more often applied to help alleviate itchiness, dryness, burns, rashes and other inflammatory skin conditions.
Oils
Oils tend to be higher in potency and can include THC or just CBD. They're often mixed with other beneficial herbs and essential oils that penetrate the skin for deeper healing. Cannabis oils are also more versatile because they can be ingested.
Patches
Transdermal patches containing CBD and/or THC are highly popular among pain relief seekers, as they deliver cannabinoids straight into the bloodstream. Because they adhere to the skin and deliver cannabinoids over time, they can deliver longer-lasting effects than other topicals. Some users even sleep with them on to provide a steady dose of medication throughout the night.
Patches typically offer a range of cannabinoids, from pure CBD or THC to 1:1 ratios (to name a few), so you can choose the right patch based on your condition and the effects you wish to receive.
Keep in mind, patches containing THC will produce a psychoactive effect that can be just as, if not more, potent than smoking, vaping or eating edibles. So if you are searching for relief without the psychoactive effects, you may wish to stick to cannabidiol ointments or CBD-only transdermal patches.
How Popular Are Topicals in the U.S.?
There are a few reasons why topical cannabis products are making their way into mainstream cannabis culture.
First, many patients unfamiliar with cannabis may have heard about potential health benefits but have concerns about the plants psychoactive effects. Topicals offer an opportunity to try CBD or THC in a more controlled manner. Additionally, smoking isn't an option for all consumers. Some medical cannabis patients are managing throat or lung problems that can be exacerbated by inhaling cannabis smoke or vapor. And other consumers simply don't wish to start a smoking habit out of concern it could take a harmful toll on the lungs.
Similarly, edibles can be intimidating (especially for new consumers). Depending on the reason for using cannabis, many patients find topicals to be a faster-acting and safer alternative to edibles as they don't typically have to wait 1-2 hours to feel the effects, and the don't run a risk of becoming "too high" when using an ointment.
The benefits of using CBD ointments instead of using edibles or smoking cannabis flower are especially true for aging patients, adults who may have to pass a drug test for their work, and parents who use the CBD products on their children.
For all of these reasons, the topical medical marijuana industry is growing rapidly here in the United States, with its primary consumers being female & senior chronic pain sufferers. That said, and even though topical cannabis use is on the rise, topical applications lag far behind other methods of consumption. In Nugg's online cannabis marketplace (think of it like the GrubHub for cannabis), topicals only make up about 1% of all purchases.
Do Medical Experts Support Topical Cannabis Use?
Given the stigma surrounding marijuana and cannabinoid use, and marijuana's Schedule I drug status with the federal government, scientific and clinical research on the health benefits and consequences of cannabis use have been severely constrained.
Preclinical evidence suggests that CBD's therapeutic, neuroprotective, sedative and anti-inflammatory effects are very promising. And while many experts in the medical community agree that CBD can help provide relief for many conditions with little to no health risk when compared to other medications like opioids, further research is needed to verify these claims. As such, consumers should consult with their doctor before making any changes to their treatment regimen.
What Are Some of the Most Popular CBD Topical Products?
When it comes down to choosing the right CBD topical, most consumers consider three main factors:
CBD:THC ratio,
the condition you are attempting to treat, and
other functional ingredients that may affect the product's scent and effectiveness.
Here are a few highly-rated topicals that contain CBD.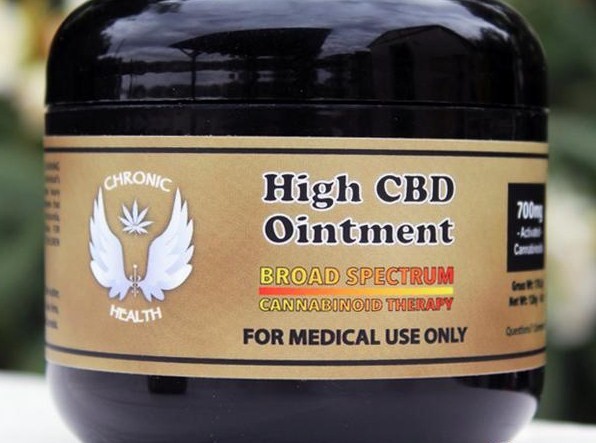 Chronic Health (Green Halo) High CBD Ointment uses high levels of CBD in conjunction with other pain-relieving cannabinoids to tackle a wide spectrum of medical conditions. Combined with almond oil, avocado oil, coconut oil, Shea butter, cocoa butter and beeswax, their CBD ointment offers a wonderful scent along with claims of strong antibiotic and anti-inflammatory properties. Their products come in 350mg and 700mg CBD containers.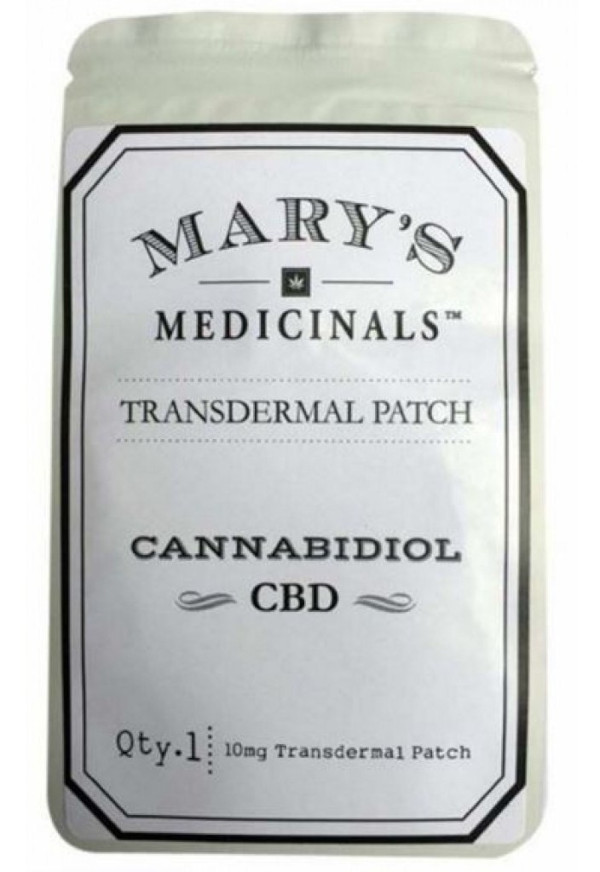 ‍
Mary's Medicinals has gained a lot of attention for their innovative CBD transdermal patches (also available in indica and sativa), childproof gel pen, and their Muscle Freeze CBD lotion that soothes and cools sore joints and muscles. Their products are discreet, simple to use, and customers report feeling strong, lasting relief.
SEE ALSO: In-Depth Review of Mary's Medicinals Products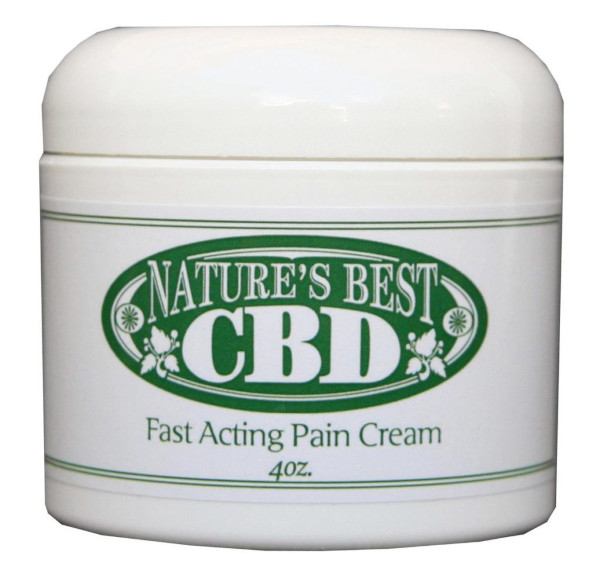 ‍
Nature's Best CBD is a THC-free topical designed specifically for pain relief. Created with a high absorption rate, Nature's Best is chemically engineered to quickly penetrate the deepest layers of the skin to begin taking effect within minutes. Customers most often use it for fibromyalgia, diabetic nerve pain, eczema and a variety of other skin conditions. Keep in mind that this product also contains menthol to aid in pain relief. It's also available in a convenient travel size 3-pack.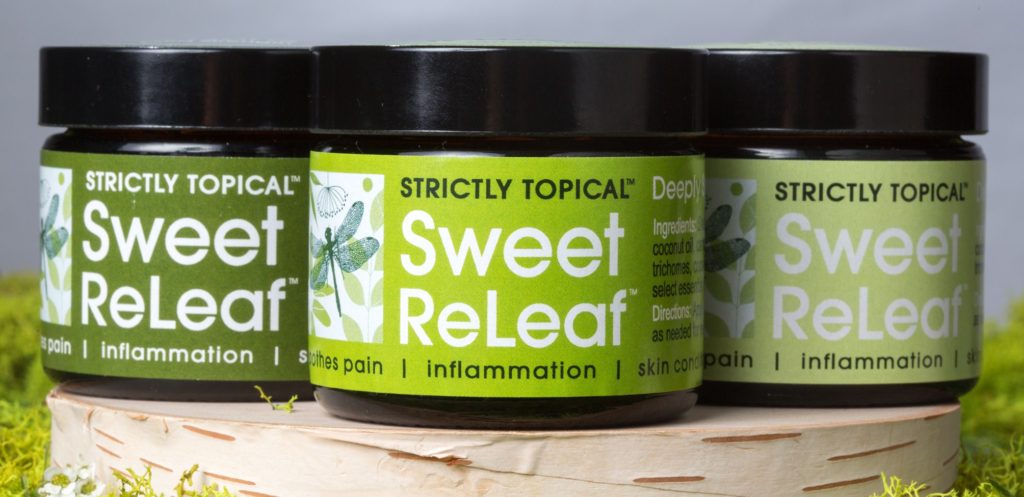 Sweet Releaf offers a high-CBD ointment that comes scented, unscented and in extra strength formula, if needed. Their ointment is made by hand and contains, cannabis trichomes, coconut oil, Shea butter, cocoa butter and a proprietary blend of essential oils. All ingredients are organic and cruelty-free. Users have claimed that Sweet Releaf helps with inflammation, swelling, muscle, back and joint pain, spasms and more.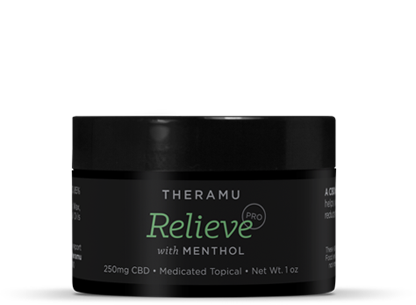 Theramu Relieve is a fast-acting compound that combines 100mg of pure hemp extract and emu oil (a carrier of CBD) for deeper penetration. Theramu claimes its Relieve topical produces no side effects and won't interfere with other medications since it uses hemp-derived CBD. That said, it is recommended that anyone considering adding a medicated topical into their daily routine -- whether hemp-derived or cannabis-derived -- consult with their doctor.
How Can I Make My Own CBD Ointment?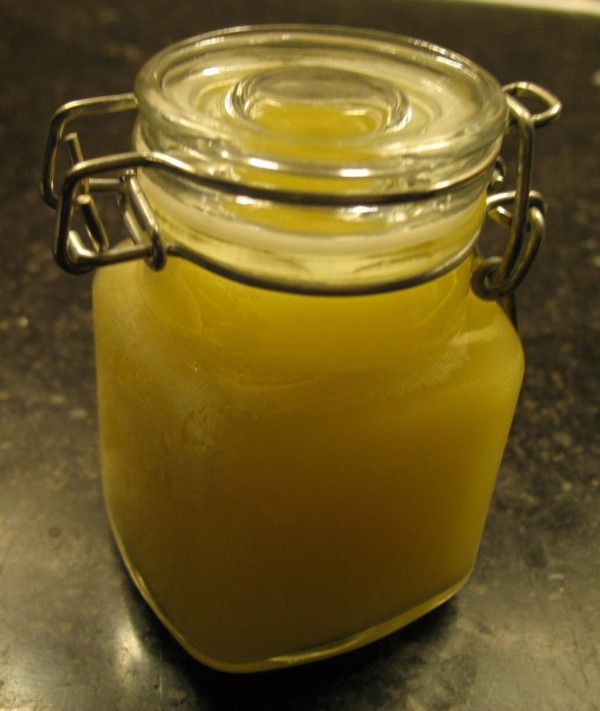 ‍
If you'd like to create your own ointment, here's a CBD ointment recipe to make at home:
Gather at least 10 grams of organic hemp for a CBD only ointment, or combine it with ½ oz of herbal cannabis for a combined CBD-THC effect.
Grind all leaves and stems with a coffee grinder (or cannabis grinder), then place them into a jar.
Pour an organic, preferably extra virgin carrier oil like coconut or almond, over the hemp/cannabis. The ground hemp/cannabis should be completely covered in oil.
Seal the jar tightly, fill a saucepan with 2-3 inches of water, then place the jar into the pan. Bring to a low boil for 3 hours. Be sure to refill the pan when the water level gets too low.
After 3 hours, remove the jar from the saucepan and allow it to cool at room temperature.
Repeat the low boiling process over the next 2 days for another 3 hours each day; this will increase the ointment's potency.
On the 4th day, use a cheesecloth to strain the ointment into a new jar to remove the excess debris.
Add beeswax, cocoa butter or Shea butter to thicken and firm up your ointment. Now it's ready to use!
Store your ointment in a cool, dry place to maintain the desired consistency.
How Can I Buy CBD Ointment & Other Topicals?
Not in the mood to make your own CBD ointment? Rather leave ointment making to the professionals? You're in luck! Consumers can find high-quality CBD cannabis ointments in just a few clicks on getnugg.com (availability depends on your location).
Nugg provides safe and legal access to the products you require. Simply enter your zip code and gain instant access to vetted cannabis dispensaries near you. Nugg also provides customer-rated storefront collectives and delivery options for CBD ointments along with a plethora of cannabis topicals that can be delivered straight to your doorstep!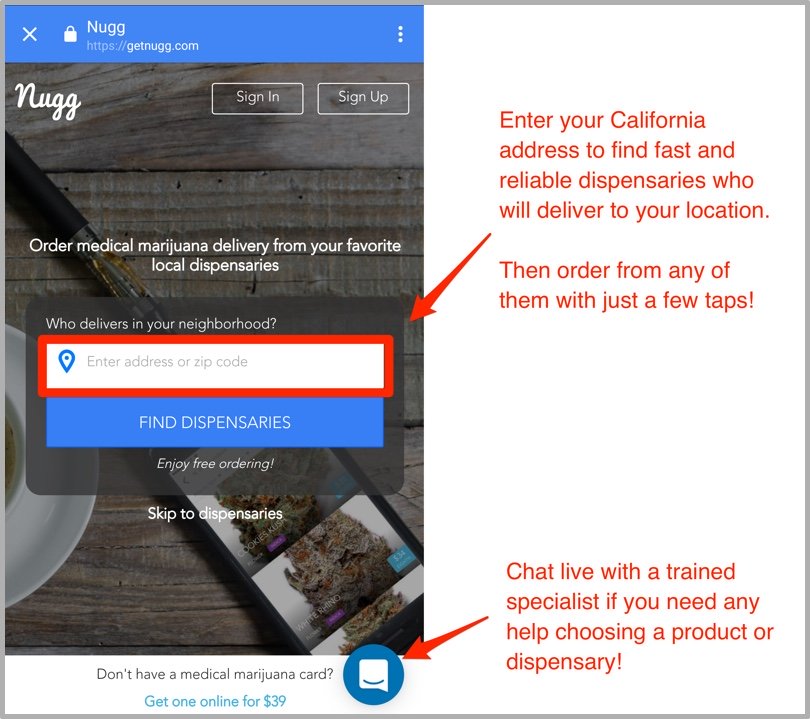 If you are searching for stronger cannabis topicals and need a medical marijuana card, visit NuggMD to get your fast and easy cannabis evaluation from the comfort and privacy of your own home. There's no appointment needed, and you won't be charged unless your doctor approves!